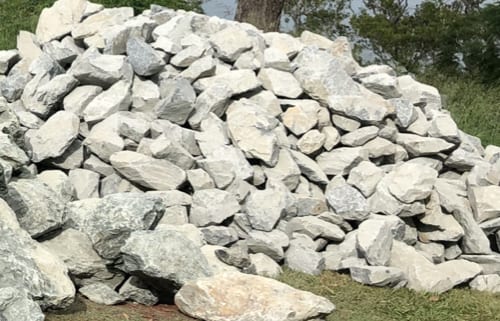 Rock Supplier Brisbane
Rock Supplier Brisbane, Boulders for Landscaping, we supply & deliver Granite, Blue Metal and Green Stone. High demand product for Garden Design, Bank Stabilisation, Fill Gabion Cages and manage groundwater flow.
Large Landscaping Rocks delivered North Brisbane, South Brisbane, Ipswich, Gold Coast, Bulk Landscape Supplies Brisbane offer 75mm Rock up to 800mm huge rocks.
We source Large Rocks & Boulders direct from quarries, so you receive wholesale prices on all rocks of different shapes, sizes, colour and textures to suit your residential or commercial landscaping products.
Bulk Landscape Supplies Brisbane are number one in large rock supply, and we have Blue Metal, Granite, Green Stone available. Our high-quality rocks are natures gift and ideally suited for an extensive range of decorative and purposeful landscape design and application such as pond creations, natural rock walls and most affordable option for stabilising banks to manage erosion from heavy water flows. Checkout or massive range of Rock Sizes designed to suit any commercial and residential landscaping project.
Display 15 Products per page